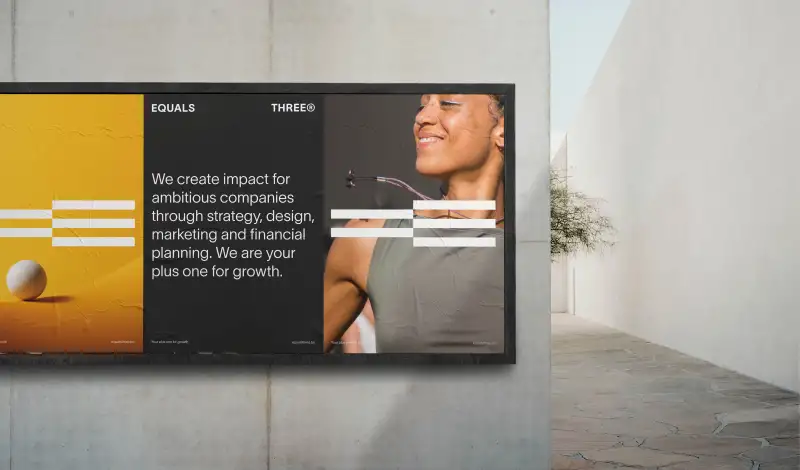 Absintt becomes Equals Three, your plus one for growth
Goodbye Absintt
We are excited to announce that Absintt is now Equals Three. For nearly a decade, we have been helping entrepreneurs turn their dreams into reality by offering innovation and design experise: from business strategy and branding to product development and go-to-market services. In our continuous search to increase the impact and commercial success of your company, we have taken our offering to the next level.
New services, new opportunities
We have recently expanded our team with experts in financial planning, to empower your growth through financial solutions. With this unique range of strategic, creative and financial services, we offer a holistic approach that will support the growth ambitions of entrepreneurs and their company like never before.
One plus one equals three
Our new name reflects our core belief that growth is never achieved alone. One plus one equals three. We work hand-in-hand with you to define a horizon, explore opportunities and risks, and get to work to make scenarios tangible.
We are excited to continue serving you as Equals Three, your plus one for growth.